The Inertia range from BH Fitness is enriched with the addition of the G788 treadmill. This new treadmill spares no expense in power or features. Designed to deliver exceptional performance, the G788 stands as a testament to our commitment to innovating within a range that symbolizes the evolution of the fitness market.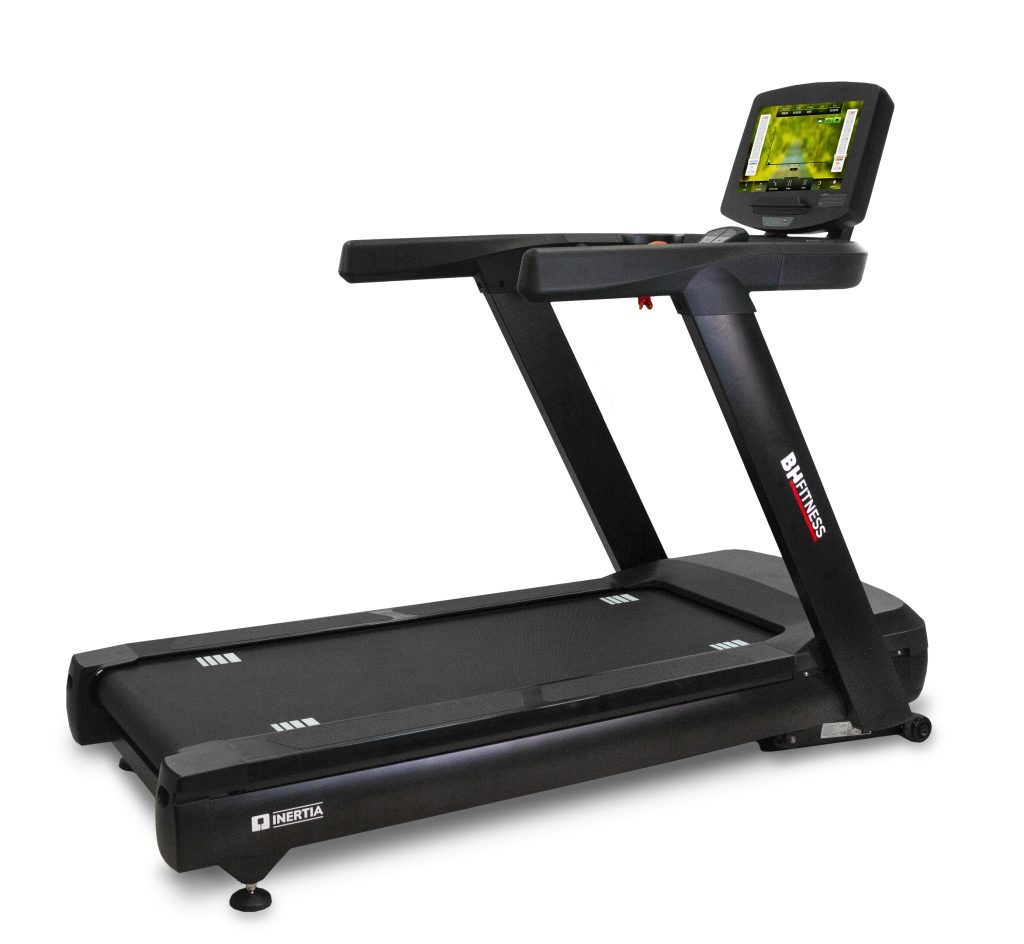 High power and performance
The G788 treadmill stands out for its power and versatility. Equipped with a 5CV motor, a maximum speed of 25 km/h, and an incline/decline of +15%/-3%, this machine is ready to challenge limits. The generous running surface of 160×58 cm provides a comfortable and spacious area for a variety of workouts and intensity levels.
Differences between G788 and G688
The G788 surpasses its smaller counterpart, the G688. Although both treadmills share the same frame, the G788 distinguishes itself by offering additional specifications.
| | | |
| --- | --- | --- |
| Features | G688 | G788 |
| Engine power | 4,5 HP | 5 HP |
| Maximum speed | 24 km/h | 25 km/h |
| Inclination – Declination | Up to 15% of | +15% y -3% |
Connectivity and Integration
The Inertia G788 is compatible with the fastest touch technology on the market. Available with Smart Focus monitors in 19, 16, and 12 inches with high resolution, users will have access to all content, workouts, apps, and internet browsing with maximum connectivity. 
In its LED monitor version, it incorporates FTMS technology, making it compatible with various training applications, such as Zwift, among others.
Gymloop
Continuing the philosophy of unifying all BH Fitness ranges through an innovative technological environment, the G788 treadmill also integrates seamlessly with Gymloop.
BH GYMLOOP is the first tool integrated natively with all gym equipment, allowing for more efficient management of fitness centers.