The fitness sector is in constant technological evolution, accelerated by continuous expansion and marked by the importance of user experience and digitalisation of services.
This evolution does not only apply to the gym machines, yet goes one step further. Technological integration covers all the elements involved in a gym, from access points, integrated readers in the machines for personalised training, management systems for gym managers, maintenance and machine use warnings… All this gives us a 100% connected environment with immense possibilities.
For customers and owners, the integrated technology in sports environment is a must nowadays. Achieving an optimal experience in a gym is directly related to the great struggle of the owners, the retention rate. Digitalisation offers us tools to increase this ratio and, consequently, to make the gym more profitable.
Implementing technology, a need of the users
Providing the machines with entertainment software such as TV, web applications, or the possibility of enjoying multimedia content is a type of experience that the user appreciates, especially for those who use cardio machines, such as treadmills, stationary or recumbent bikes, ellipticals… It helps to start a workout and lengthen training sessions.
A monitor that includes this type of entertainment allows the athlete to interact more frequently and for longer periods of time with this digital support. At BH Fitness, we have gone further and developed a marketing module integrated with the monitors, which allows getting the most out of the training sessions.
This module allows to personalise and create campaigns on the Smart Focus monitors. These impacts can be displayed through banners to be used in a promotional or informative way, making additional services known or even becoming a very good option to carry out cross selling actions within the gym environment.
Central Station, decisions based on data
BH Fitness' Smart Focus monitors, in addition to offering different entertainment apps, offers a great asset for gym owners.
It is a dashboard for internal use, called Central Station, where all the data from the fitness center's equipment will be This is a dashboard for internal use, called Central Station, where all the data from the fitness center's equipment will be displayed. Thanks to this dashboard, the designated manager will have access to all real-time information on the status of the facility.
The use of this information allows gym managers to make decisions based on the data gathered in their fitness centre.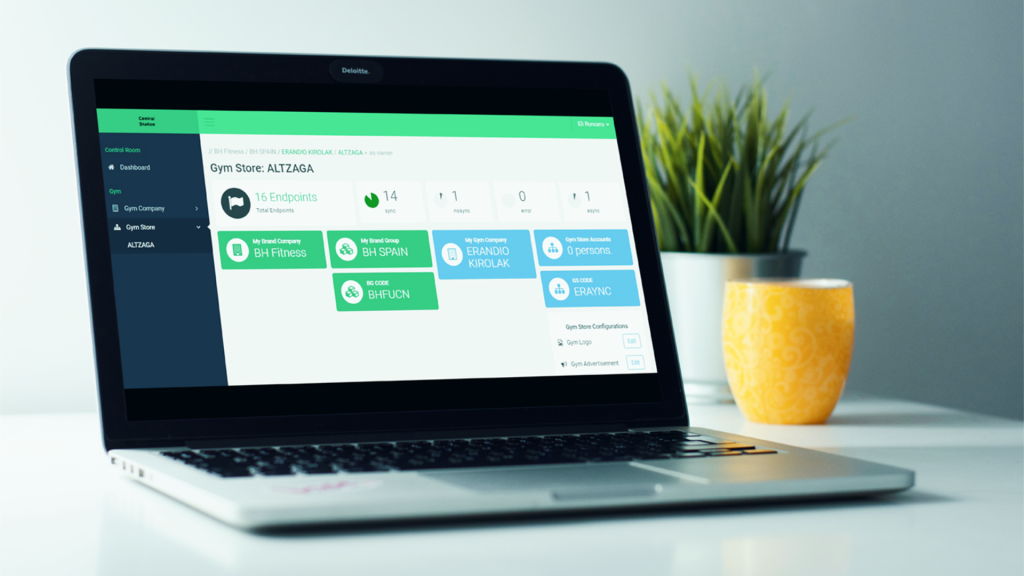 Gymloop membership management platform
Providing apps that allow to create daily routines is an essential tool for gym members. It improves the experience by improving workouts, offering historical data where individual progress can be stored, controlling in a better way the time for each exercise, etc.
BH GYMLOOP is the first tool natively integrated with all equipment within the gym, including cardio, strength, and indoor cycling equipment. Its ability to identify members at risk of dropping out helps centres to improve user engagement, thus reducing the drop-out risk.
Gymloop allows to better understand members based on real activity data in the gym. This way, it is possible to offer more personalised solutions and connect with them through mobile notifications. The personalisation of the commercial offer based on real habits will make members feel better advised and increase their sense of belonging to the centre.
Immersive and memorable experiences
Indoor cycling rooms have evolved at extreme speed to become spaces where a high level of training precision must be combined with the creation of unique immersive experiences.
Providing motivation in the sports centre is another factor that will help you to improve the experience for your users, which is why generating immersive and memorable experiences will be the key to retaining your clients. BH Fitness offers the possibility of including this type of experience in your indoor cycling classes through the Spivi virtualisation platform, compatible with the BH Fitness Movemia indoor cycling range.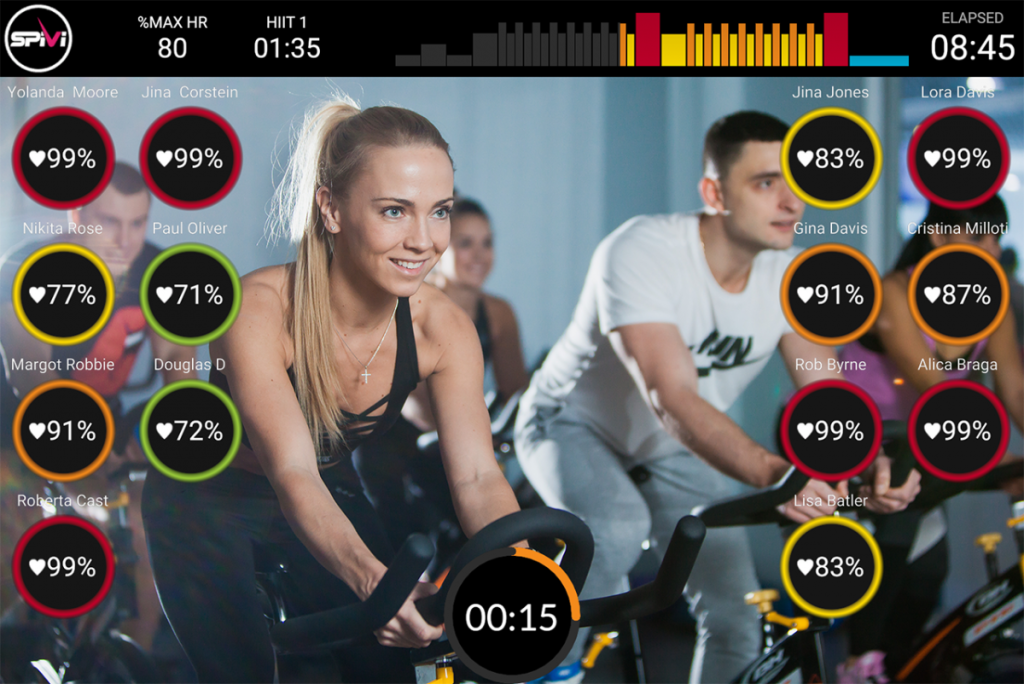 Opportunity for differentiation
All this provides a great opportunity for sports centres to develop their value proposition by creating experiences for users that increase their retention rates and customer satisfaction.
If you want to know more about how to create a connected gym, do not hesitate in contacting us.