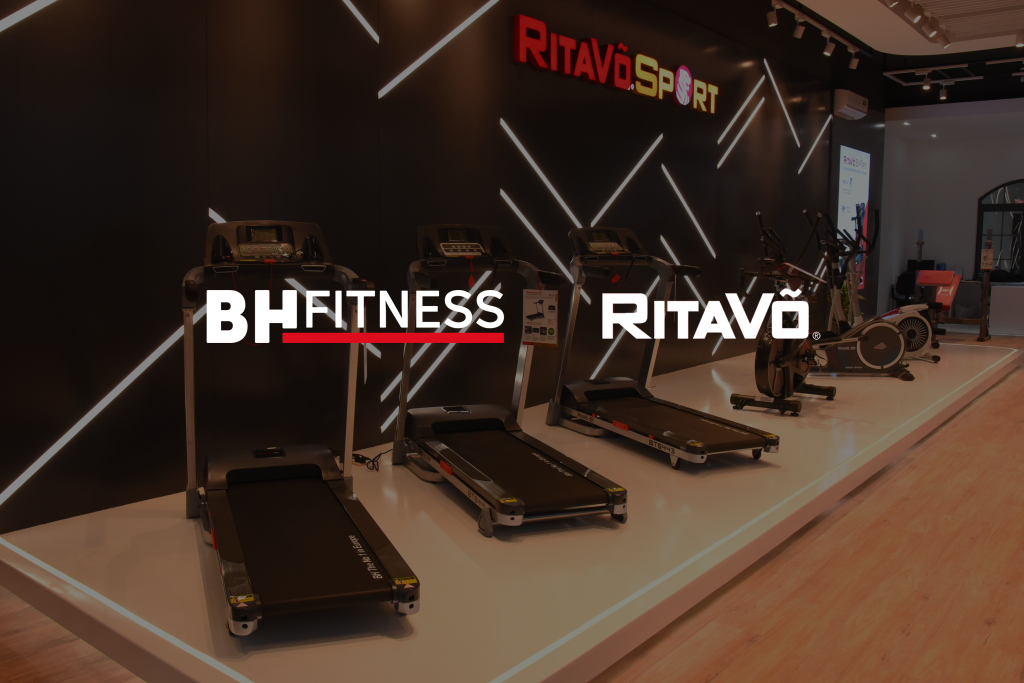 BH Fitness, the long standing leading fitness equipment manufacturer, has signed an important distribution agreement in Vietnam with RitaVo Group, one of the most reputed distribution companies of world's leading brands in the Asian country, with strong presence in 7 different business areas, including automotive, building materials and furniture, or hotels & resorts, among others.
With this agreement, RitaVo Group becomes the exclusive distributor of BH Fitness for both Home and Commercial fitness markets in Vietnam, a country where fitness industry has experienced a boom in the last few years and where people are getting ever more conscious of the importance of being fit as part of a healthy lifestyle. To do so, RitaVo has created the Ritavo Sport division.
When asked about the importance of this agreement, Mr. Trien Vo, Chairman of Ritavo, stated: "RitaVo believes that this agreement will help us to bring quality and high-class products with European standards to Vietnamese customers. With long-term heritage and expertise in Fitness industry, BH Fitness will be right choice to shape a new lifestyle for Vietnamese people".
This agreement reinforces BH Fitness' international presence in a strategic country within the Asia Pacific region, which endorses Spanish brand's reputation as a leading global manufacturer in the fitness industry. Regarding the importance of the brand for this Business project, Mr. Trien added "We choose BH Fitness as we believe in long heritage and expertise of BH in Fitness industry. RitaVo is very strictly in selecting partners as we always would like to bring prestigious brands and high quality products to Vietnamese customers. The products of BH Fitness are integrated with many flexible and diverse functions for customers. Even though you only use one device, you can still practice many different exercises for different parts of the body, both saving cost and convenient for daily practice. So, RitaVo and BH Fitness will bring useful products for Vietnamese people's health in the context of the complicated pandemic".
In turn, Pablo Perez de Lazarraga, CEO of BH Fitness, added "We are delighted with this agreement, which represents one step more in our internationalization strategy, which has brought us to be a key player in 6 continents and more than 100 countries, with a proposal of high quality products and technology for a digital fitness world. We believe that our in-depth fitness knowledge combined with RitaVo's market expertise and highly trained team will definitely lead this partnership towards success".
Finally, when asked about the business plans for 2022, Mr. Trien concluded: "RitaVo Sport targets many different types of customers, including retail market and commercial customers such as fitness services; gym centers at resorts and 5-stars hotels in Vietnam. Our plan in 2022 is to complete RitaVo Sport showroom system nationwide with 22 points of sales, build up brand awareness of RitaVo Sport & BH Fitness and reach to potential customers as much as possible". In January, RitaVo is expected to open 12 new showrooms, as well as a flagship store to show the journey of the centenary Spanish brand in the fitness world, and also bring an outstanding customer experience through the different product ranges.