The fitness equipment manufacturer and red and white club have signed a partnership agreement until December 2022.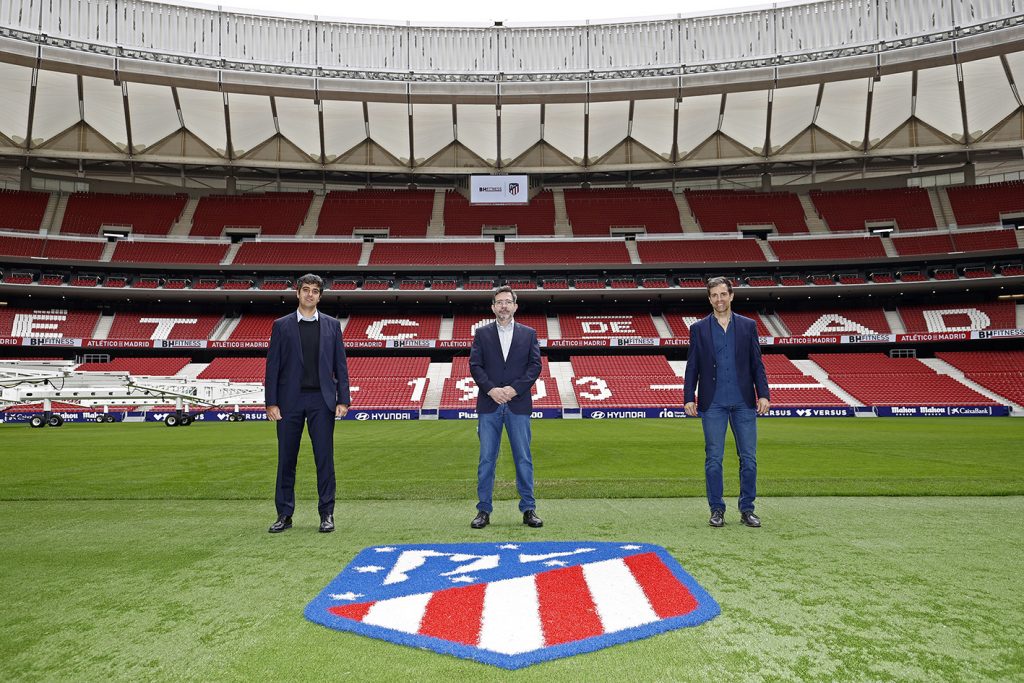 Atlético Madrid and BH Fitness joined forces on Wednesday at the Wanda Metropolitano Stadium. The fitness equipment manufacturer has become the club's new supplier for the next two seasons. BH Fitness will supply gym machines and fitness equipment to meet the needs of the men's and women's first teams and the Academy.
The Director of Atlético Madrid's Commercial Department, Iñigo Aznar, was the host and he welcomed this Spanish company, represented by its CEO, Pablo Pérez de Lazarraga.
Iñigo Aznar highlighted the importance of this partnership: "we are delighted to welcome BH Fitness to the Atlético family. We believe that it is vital for our players to be able to train with the best possible equipment and BH Fitness has helped us to develop new training methods and it is going to provide us with digital solutions designed to improve our high-performance sports facilities".
In turn, Pablo Pérez de Lazarraga, BH Fitness's CEO, was extremely proud to have reached this agreement: "this is a major milestone that aligns our brand with the values of Atlético Madrid. Both of our organisations share an innovative spirit, without losing sight of our roots and our key values: hard work, perseverance and adaptability. The fact that Atlético Madrid's players are training with our machines offers us a great opportunity to show the world the quality of our equipment and digital solutions".